Charismatic sales campaign
The North Face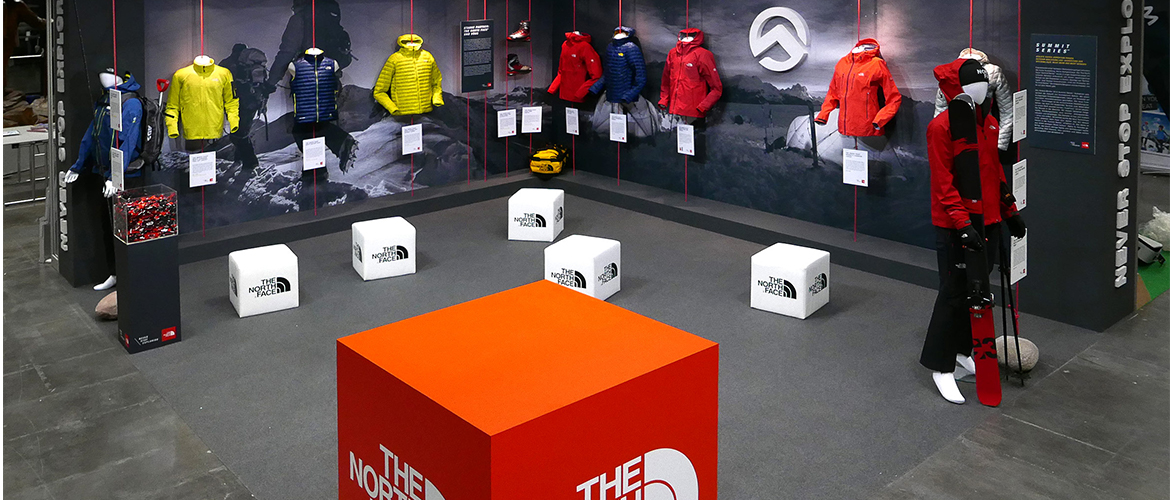 Never Stop Exploring!
Since 2012, The North Face has entrusted us with trade marketing campaigns for one of its biggest resellers – the Intersport Group. After the first campaign was rolled out across Germany in 2012, we successfully pitched for the Europe-wide marketing budget and went on to conceive and implement the global outdoor clothing market leader's biggest trade marketing campaign to date. We've realised annual spring and autumn campaigns for The North Face ever since, with our work ranging from trade fair stand design through to POS.
The "Vorfreude" campaign
Inspired by the feeling of "Vorfreude" (anticipation), in 2012 Identum made keen mountaineers' emotions and expectations for an upcoming adventure tangible for its customers in a powerful world of imagery in print, on TV, online at point of sale.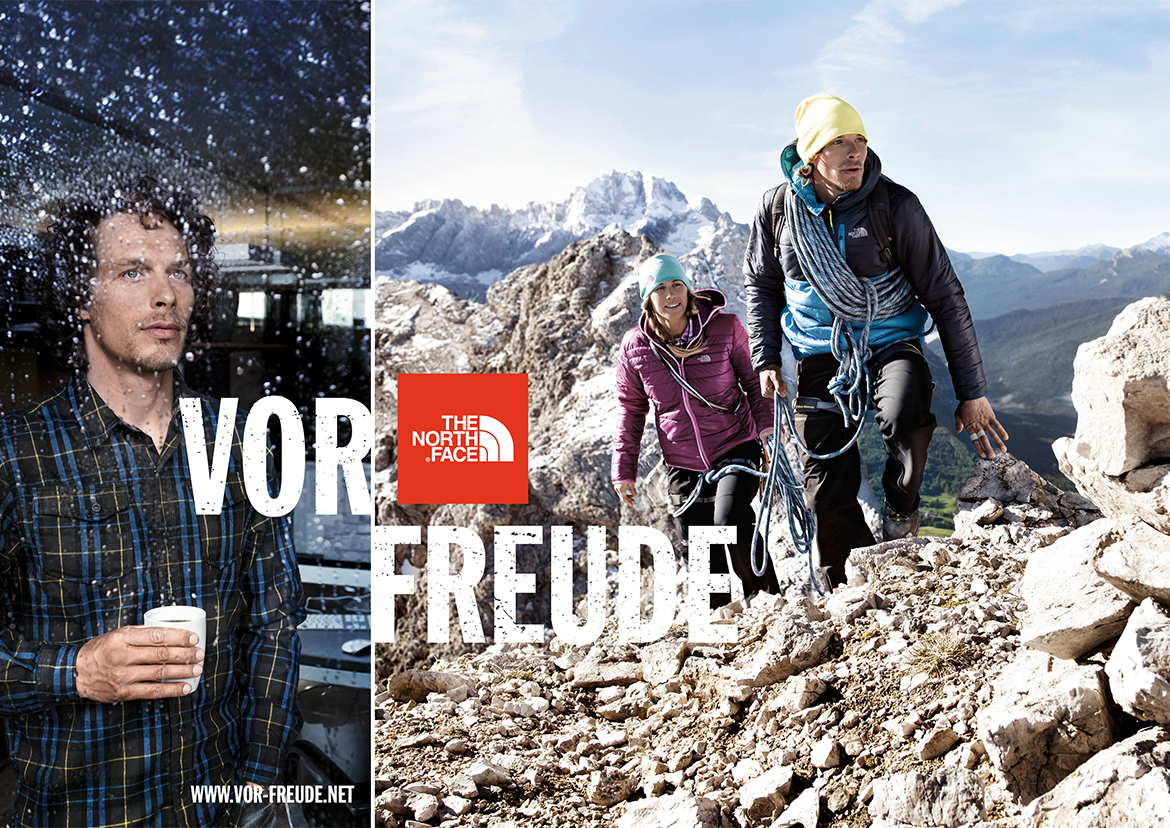 The "More jacket. More adventure" campaign
A year later, we implemented a pan-European campaign for The North Face spanning 16 countries. The campaign comprised print advertisements as well as radio, TV and cinema ads, a microsite and use of out-of-home media.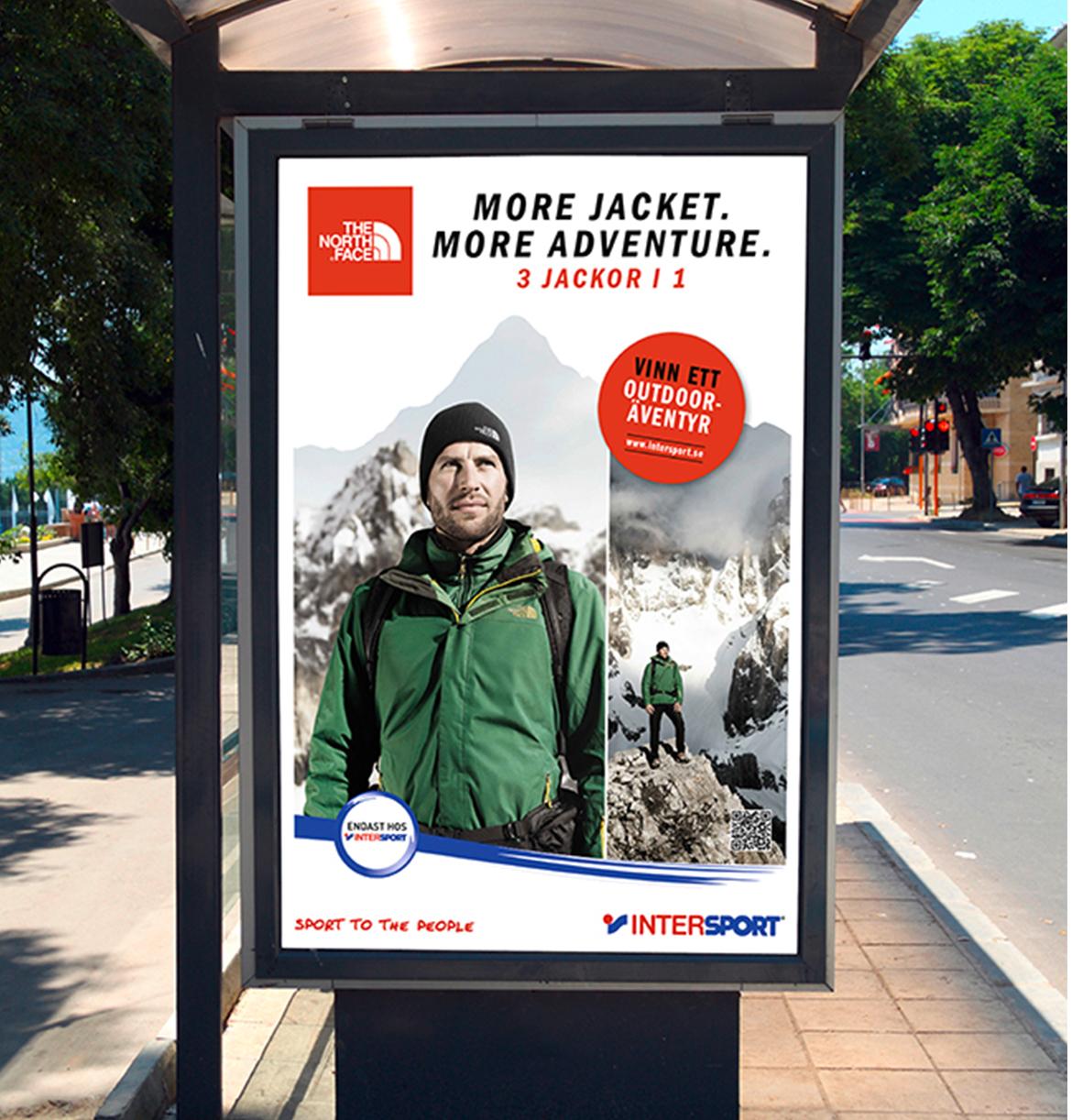 The "Mountain Athletics" campaign
As part of the Mountain Athletics campaign in spring 2016, we held open training sessions at The North Face's trade partner 'SportScheck' in Munich – along with other events and activities.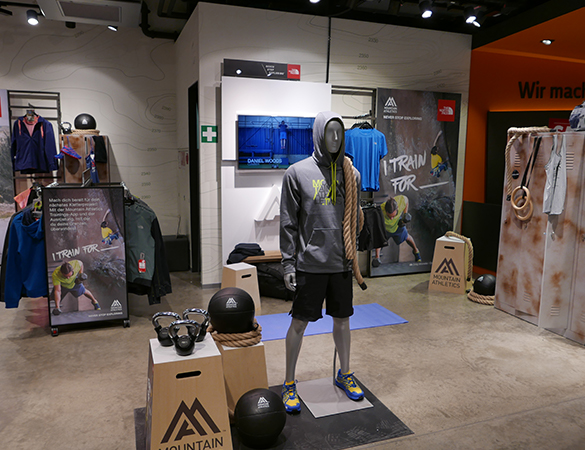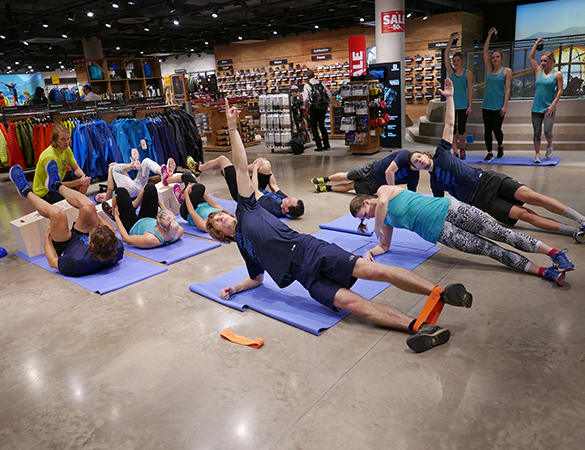 Back to Overview