Open design for open source
Open Minds Award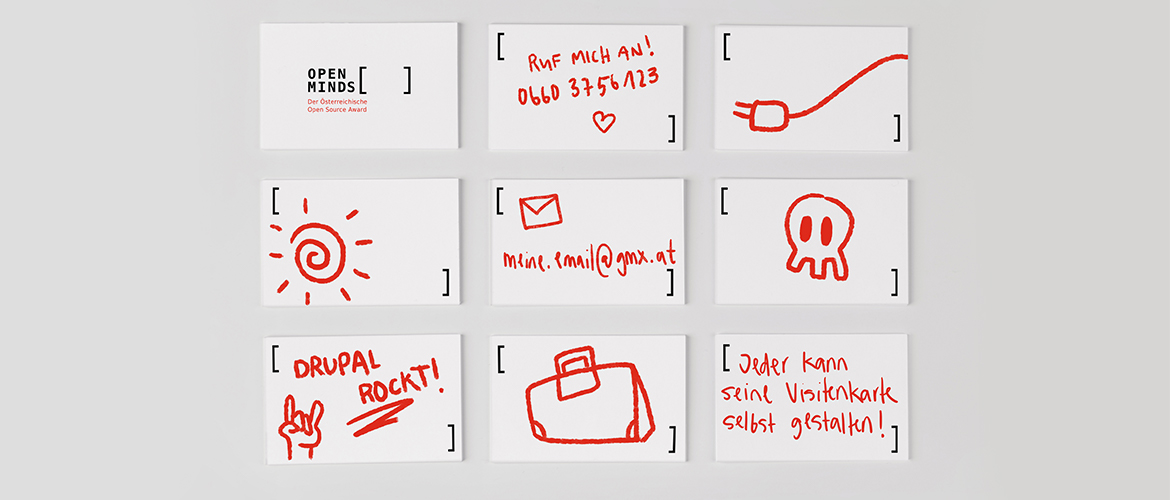 Open Minds Award 2017
From Wikipedia and Creative Commons through to Edubuntu, thousands of people around the globe work to develop humanity's collective knowledge and expertise, providing immense added value for us all. Indeed, without open source we wouldn't even have the Internet. But although Austria's home-grown open source communities are active and successful, they receive very little recognition. To remedy this, such communities recently came together for the first time to create the Open Minds Award, recognising the nation's key players and best projects in three main categories: Open Software, Open Hardware and Open Data.
What's more, as Identum has long been a key player in the open source sphere – particularly as part of the Drupal Austria team – we also shared our expertise to assist the Open Minds Award. We worked to develop the corporate identity, assisted in overall communication and developed the awards concept and helped to organise the event.
The world's first analogue open source logo
The fundamental concept of many people working together on a single idea provided the basis for our corporate design for "Open Minds Award".
The design affords everyone the opportunity to fill the empty space between the brackets as they wish. Anyone can use their own ideas to develop this space. The brackets invite users to advance the design further and individualise it with their own ideas. Naturally, we also stayed true to this concept in designing the award statuettes.
The design varies depending on the application, thereby underscoring and supporting the fundamental idea of the open source community. Anybody can transform, transmute and reproduce the logo as they wish – which means the logo offers almost unlimited possibilities in adapting it to suit individual requirements. This makes it the world's very first analogue open source logo.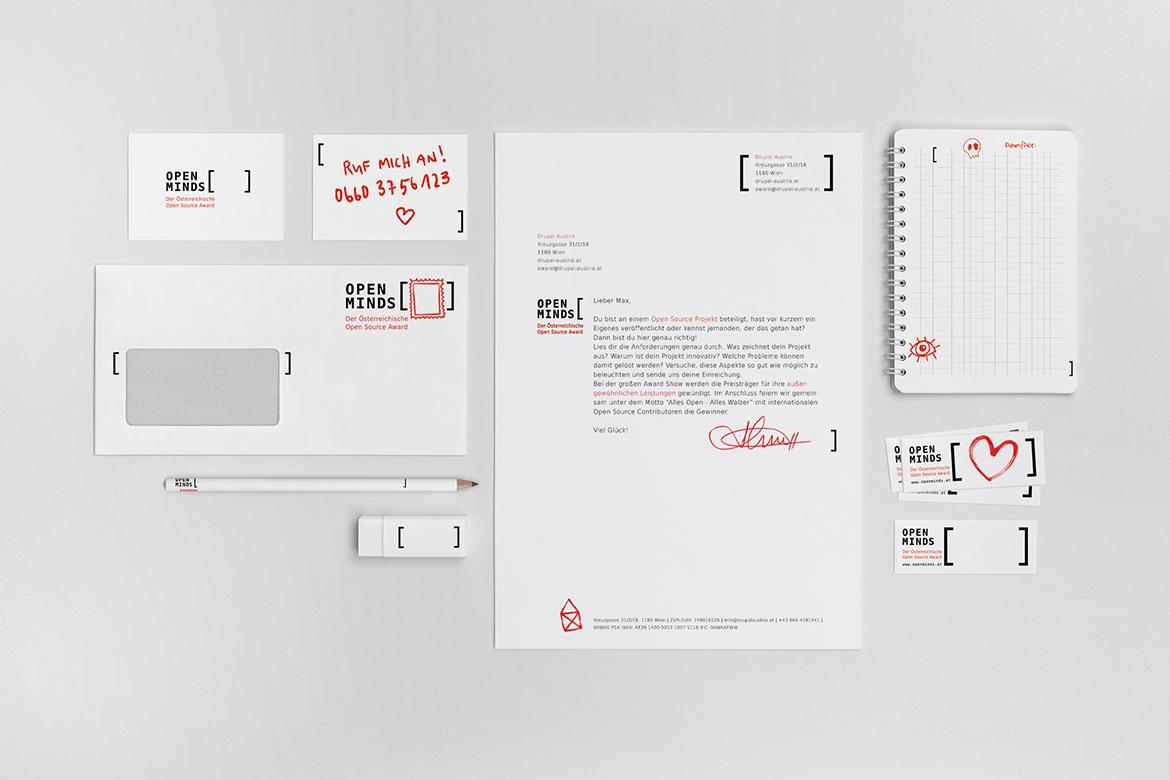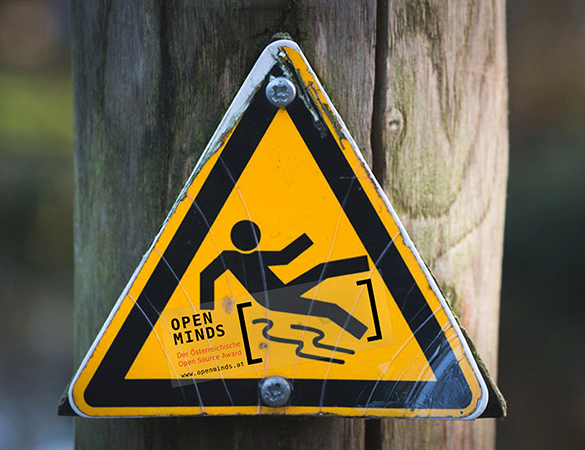 Back to Overview