Sustainable brand development
retyred ORIGINAL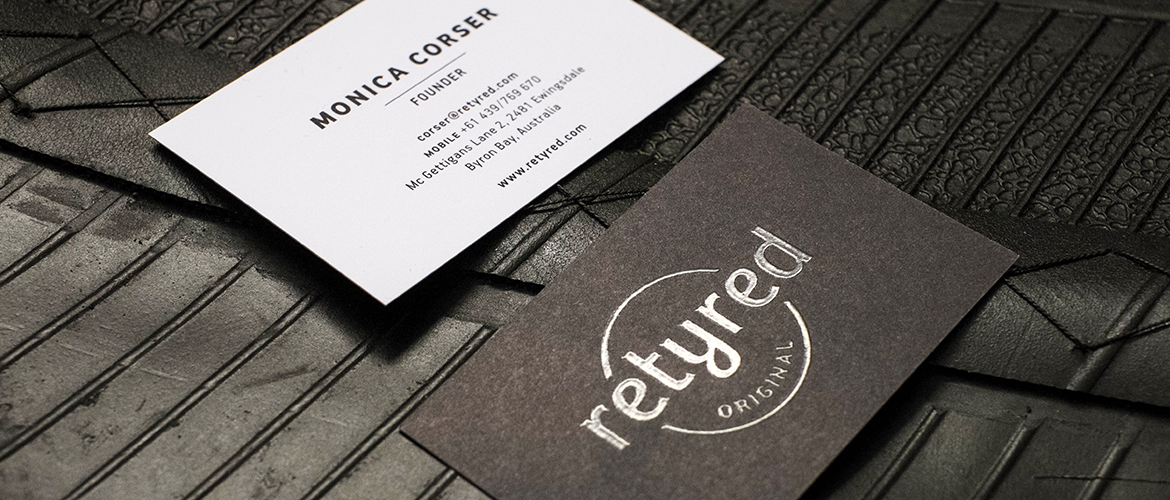 We are retyred
We oversaw the brand development process for retyred ORIGINAL and produced the concept for the brand identity and corporate design. This work saw us create a variety of print forms, image folders, flyers and a catalogue; we also realised a website in two languages.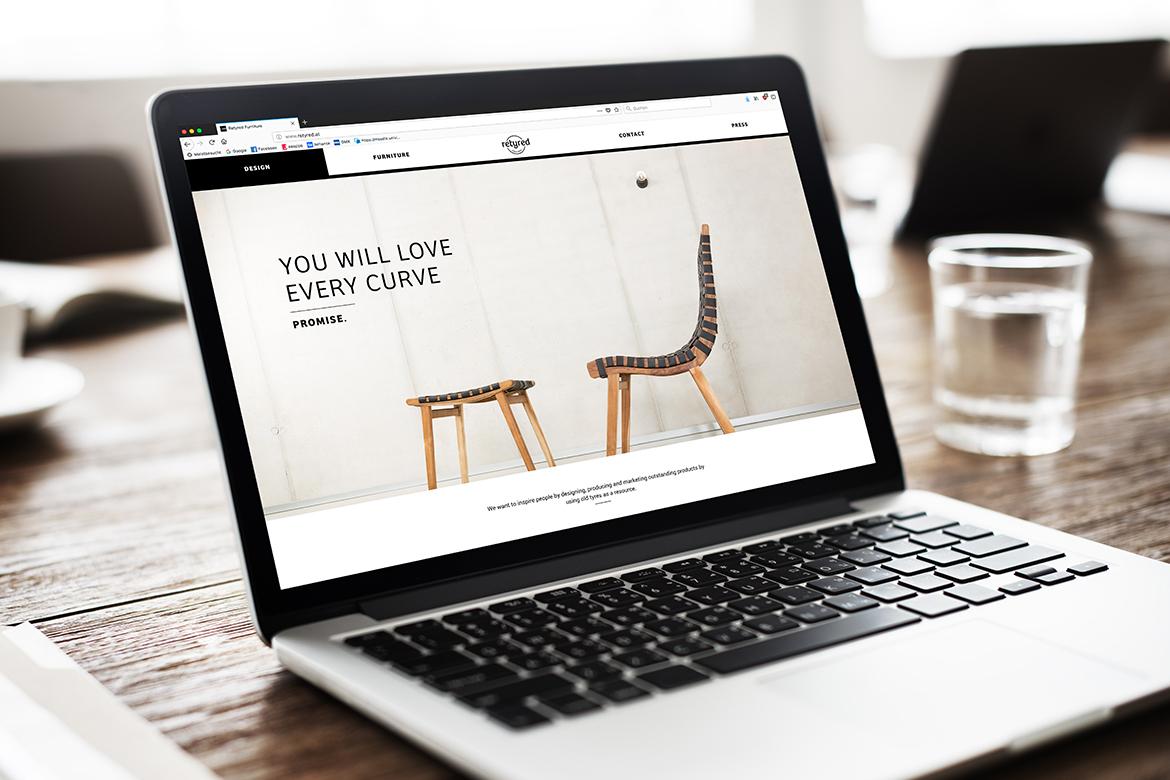 Neither recycling nor upcycling
retyred ORIGINAL set itself the objective of finding a practical application for a raw material that had previously gone underused, and began to create unique designer furniture from used tyres. The company's new corporate design consciously emphasises the pieces' forms. The image folder stands out with its black optics and partial UV lacquer finish, capturing the imagination not least through its unusual format: the folder's inner pages are shorter than its covers. This means that, when flicking through the full-page product pictures, the brand's mission statement and logo on the covers always stay in view.
Back to Overview