The Vienna Tourist Board said: "How can we use an online Advent calendar to give an international audience a flavour of Viennese Christmas spirit?"
For several years now, the Vienna Tourist Board's online Advent calendar has proven itself an effective tool to tempt international tourists to visit Vienna – even on the spur of the moment. Vienna boasts a quaint, picturesque side with a rich atmosphere – especially at Christmas time.
We say: "Brands with charisma tell stories!"
Opening little doors and windows – how boring! We pursued the idea of combining the Advent calendar concept with a strong gamification approach and linked it to another time-honoured Austrian tradition – baking biscuits at Christmas time.
Under the motto "Die schönsten Plätzchen von Wien" ("Vienna's most beautiful sights"), we transformed computer screens into bakeries. A fictional baking granny accompanied users throughout Advent, helping them to cut iconic Viennese shapes out of their dough using drag and drop biscuit cutters. Hidden behind the dough was a new video telling stories about the city each day.
Instead of following well-trodden paths and repeating common clichés, the stories featured varied and curious anecdotes and provided the client with branded content for use on a whole range of channels. Visitors discovered why the dogs in the Hofburg Palace were so fat, and how the famous Schönbrunn shade of yellow won the football World Cup four times. The site's success exceeded all expectations and comparative values from previous years.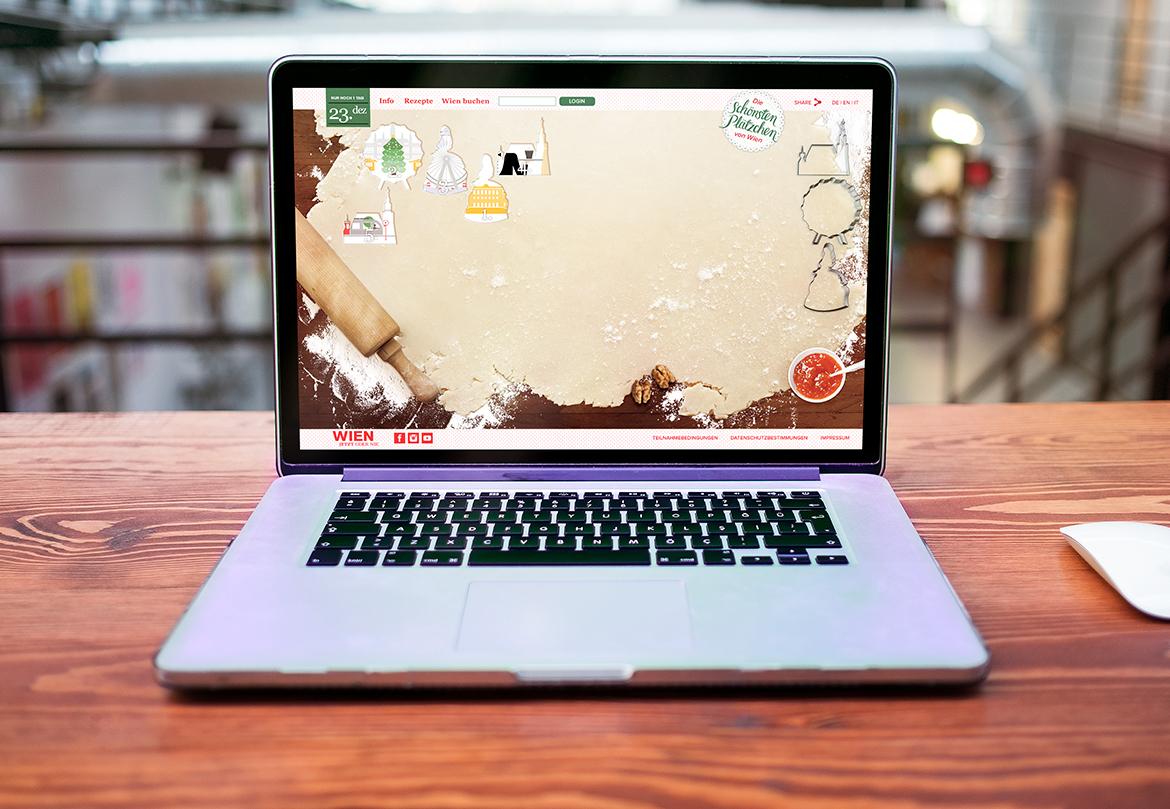 Vienna's most beautiful sights were also presented in 24 thematically linked branded content videos, which were disseminated via the website and Facebook.

With some 250,000 biscuits cut out and over 1,000,000 page impressions, our stories spread to 37 countries across the globe.
Back to Overview