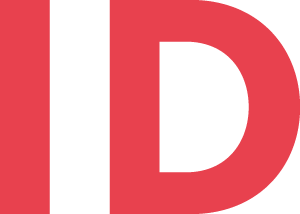 Warning message
The PHP filter has been deprecated. Please use the "Limit allowed HTML tags" filter instead.
Originality lasts longest
B2B anniversary campaign for Greiner Packaging
A cup filled to the brim with innovation, originality and success: the K3® from Greiner Packaging has now been around for 40 years. It is considered the absolute gold standard in the packaging industry, especially thanks to the latest developments that make the cardboard-plastic combination one of the most innovative and sustainable packaging in the industry and thus make Greiner Packaging the international innovation leader. We accompanied this anniversary with a powerful B2B campaign and compared the cup with a completely different famous original. But more about that later.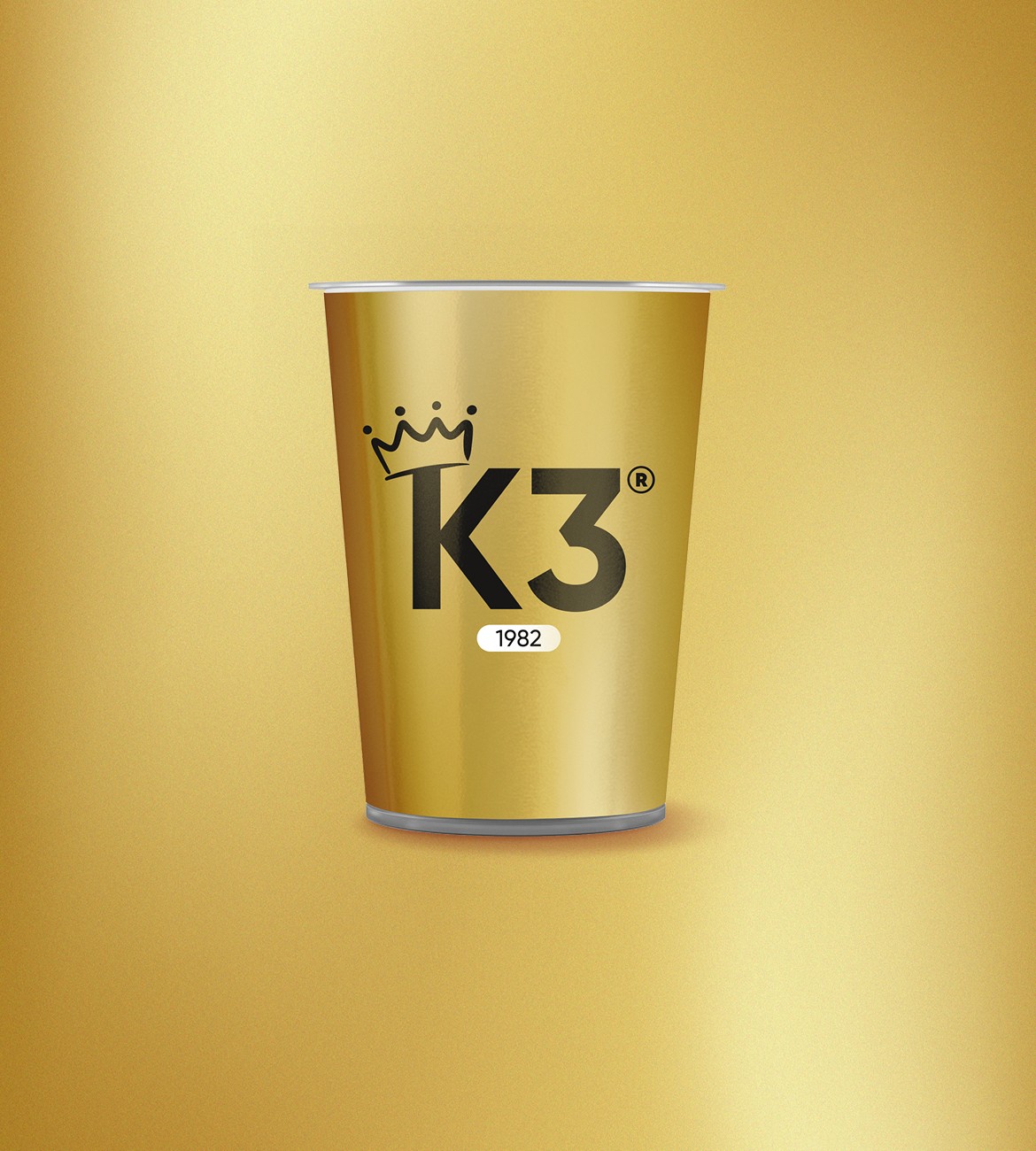 Communication of leading innovation
For a year now, we have been supporting the international successful company, headquartered in Upper Austria, in its brand design. The focus is on campaigns and employer branding, with special attention to sustainability communication. This is precisely where Greiner Packaging stands out from the competition: the packaging experts are true pioneers in the implementation of innovative product solutions, always with the goal of advancing the circular economy in the industry. The latest version of the cup, the K3®r100, for example, has a fantastic recyclability of over 90 percent.
"Long-term success enables a confident and self-assured celebration of the anniversary. A campaign does not inflate something small into something big - it merely shows the strength and importance of this outstanding innovation",
Hubert Nagele, CCO of Identum
A famous comparison
To best outline the long-standing success and originality of the K3®, we built the creative concept on the campaign slogan "Often copied, never equalled. The original since 1982". Consequently, we created a humorous campaign video, several sujets as well as our own GIFs and borrowed from none other than Elvis, the famous King of Rock'n'Roll. Because Elvis, just like the K3®, has many imitators and yet no one comes close to him, the original. At the same time, however, the slogan is also a natural continuation of the company claim "do the innovation".
Digital scope
The campaign is transported via direct, digital communication channels, such as newsletters, a specially developed landing page, as well as via social media contributions to partners and customers from the areas of purchasing, marketing or product management, and is literally very well received there. Above all, the specially developed captcha, which playfully challenges users to select the right originals.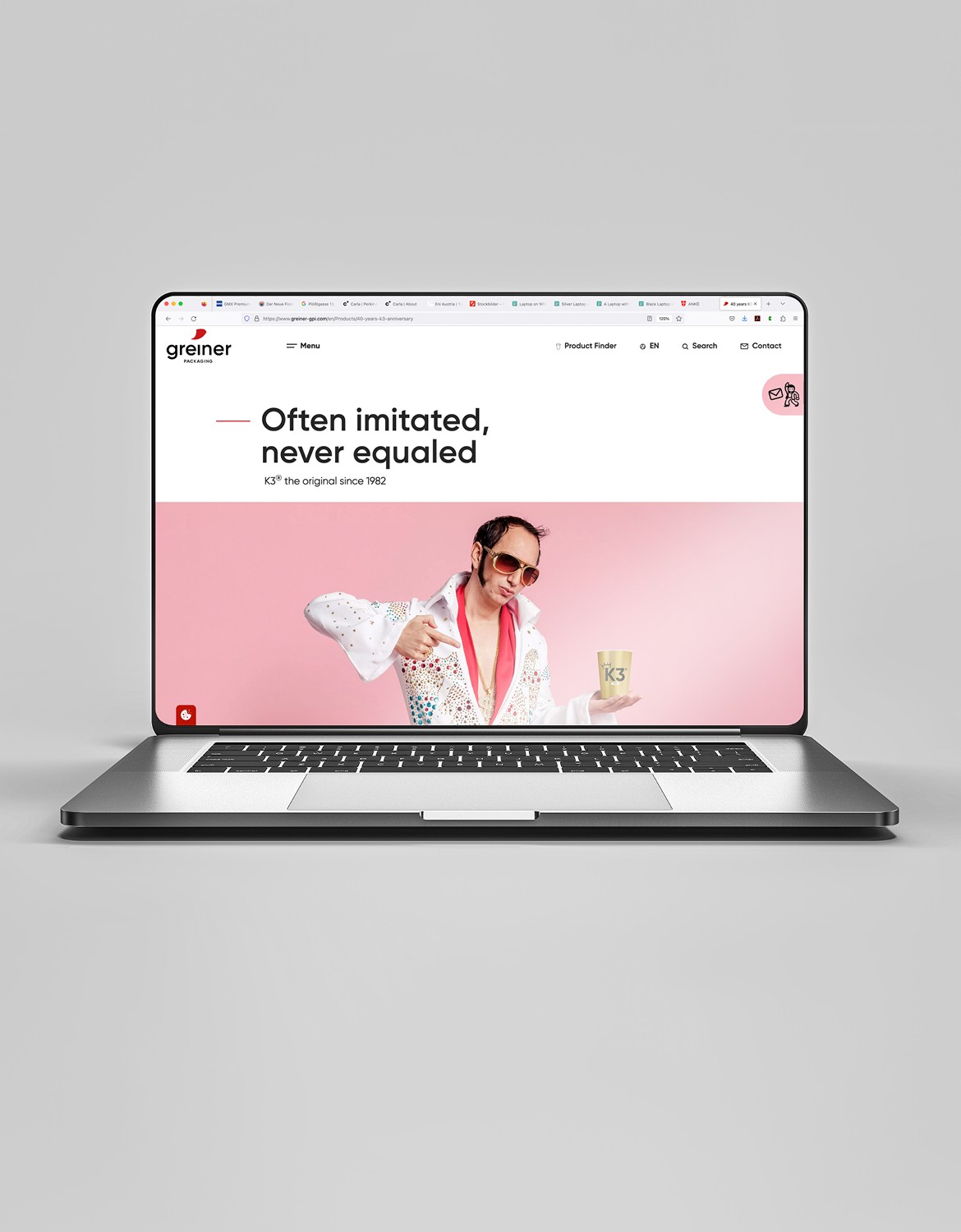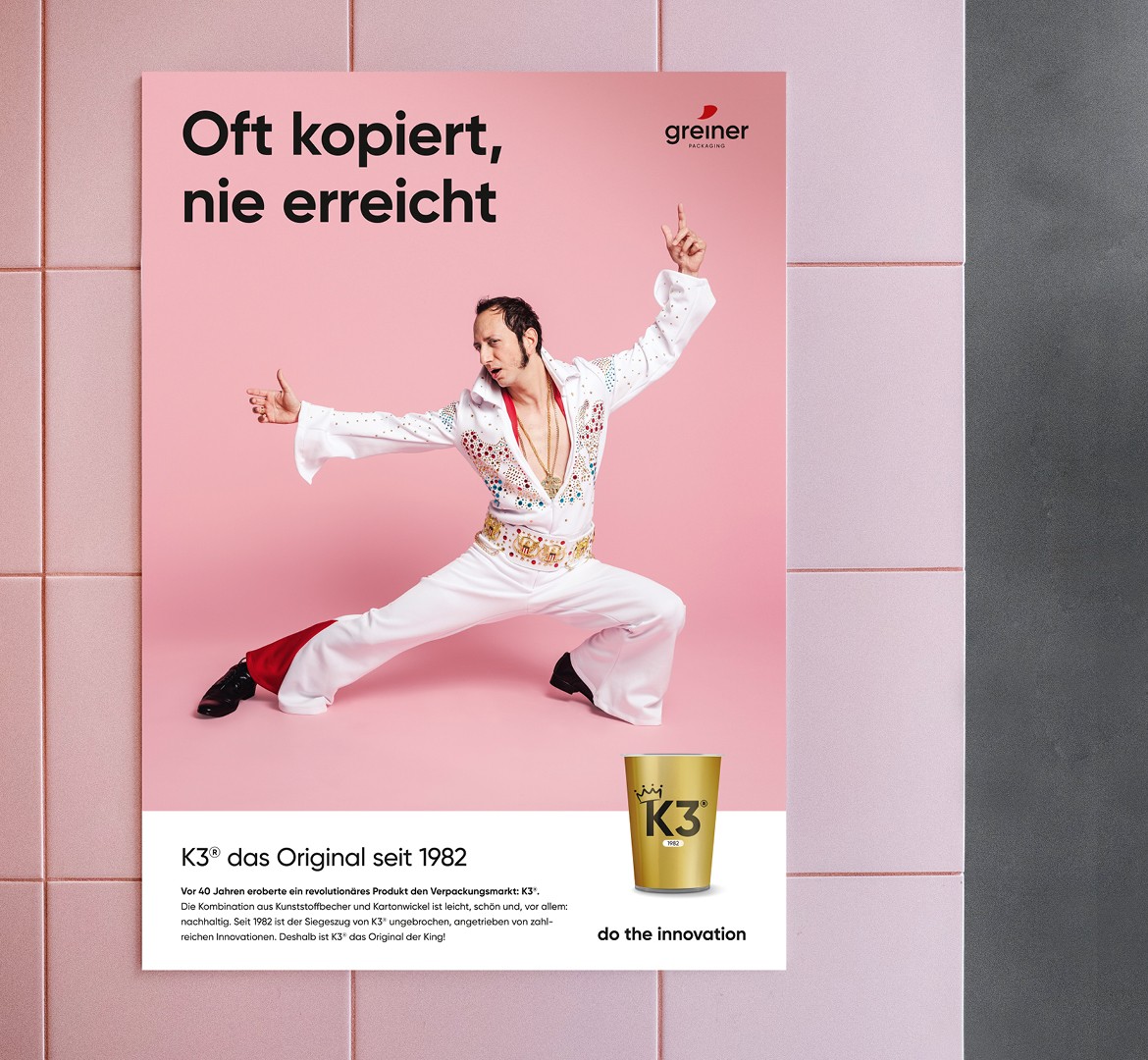 Making-Of & Behind the Scenes
Of course, a video shoot can't be without fun, especially when our actor Thomas is swinging his hips in an Elvis costume! But well, in the spirit of the King - a little less conversation... - we give you a few exclusive insights here.
© Marko Laitinen (Pictures) and Martin Weiß (Video)