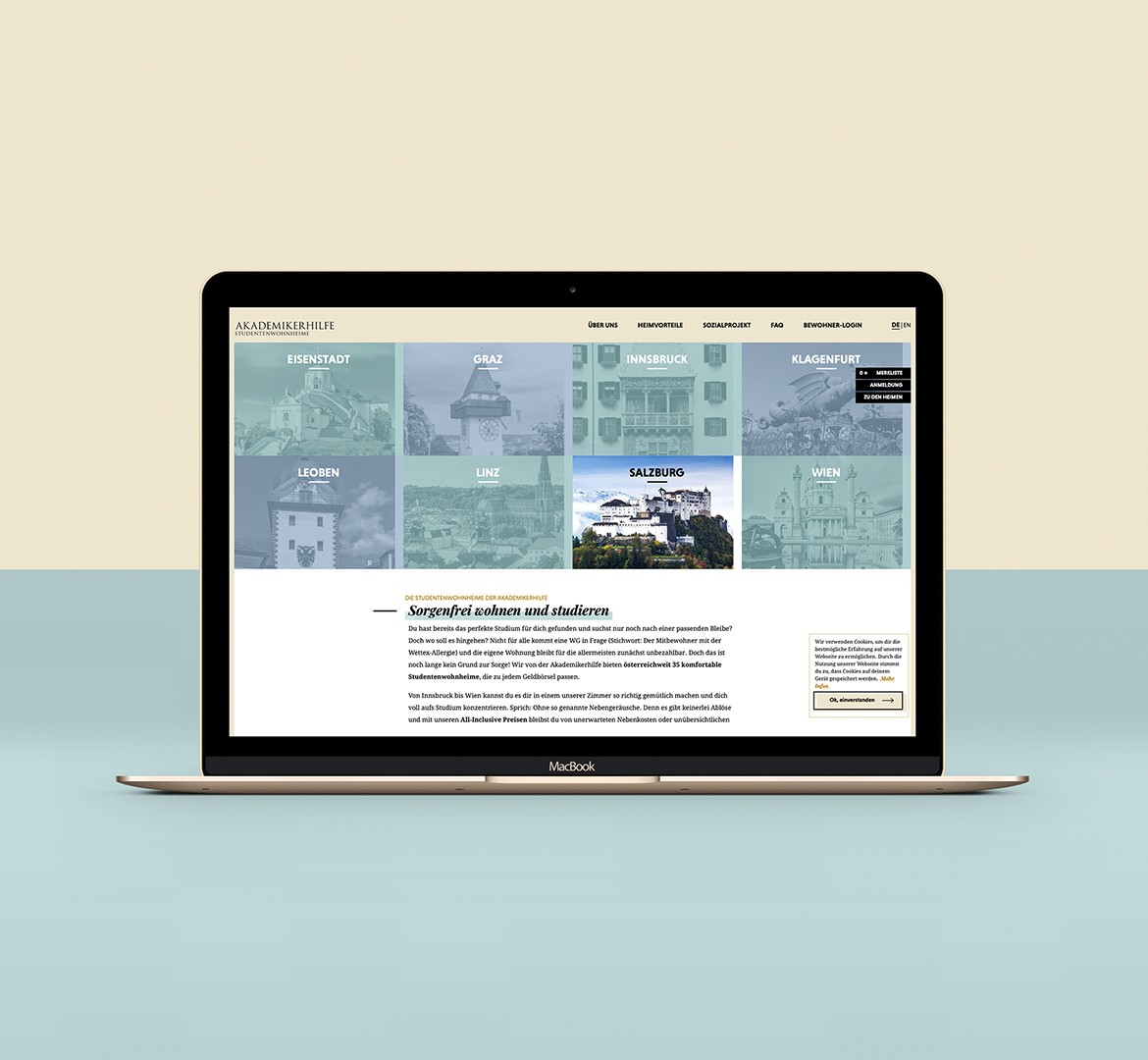 35 halls of residence under one digital roof
Web development
Following successful cooperation on two halls of residence projects, Akademikerhilfe entrusted us with the relaunch of their website. The result: a platform that presents all 35 of the association's halls of residence with full optimization, digitalization, and automatization of business processes.
 
All under one roof
Akademikerhilfe has been offering affordable accommodation for students for more than 100 years. It would be a little mean to say that the original website looked as if it were designed in the same epoch – we would obviously never say such a thing. However, what we did do was completely overhaul the website and bring it to a level where it is not only engaging but also has all necessary technical functionality.
8 Cities, 35 halls, 4335 places
This is an impressive range of accommodation. On the one hand, this means a large variety of options for students, whereby, at the same time, the Akademikerhilfe is required to handle a large amount of data. Registration for a place at the halls of residence, administration, and marketing have been grouped together into one tool.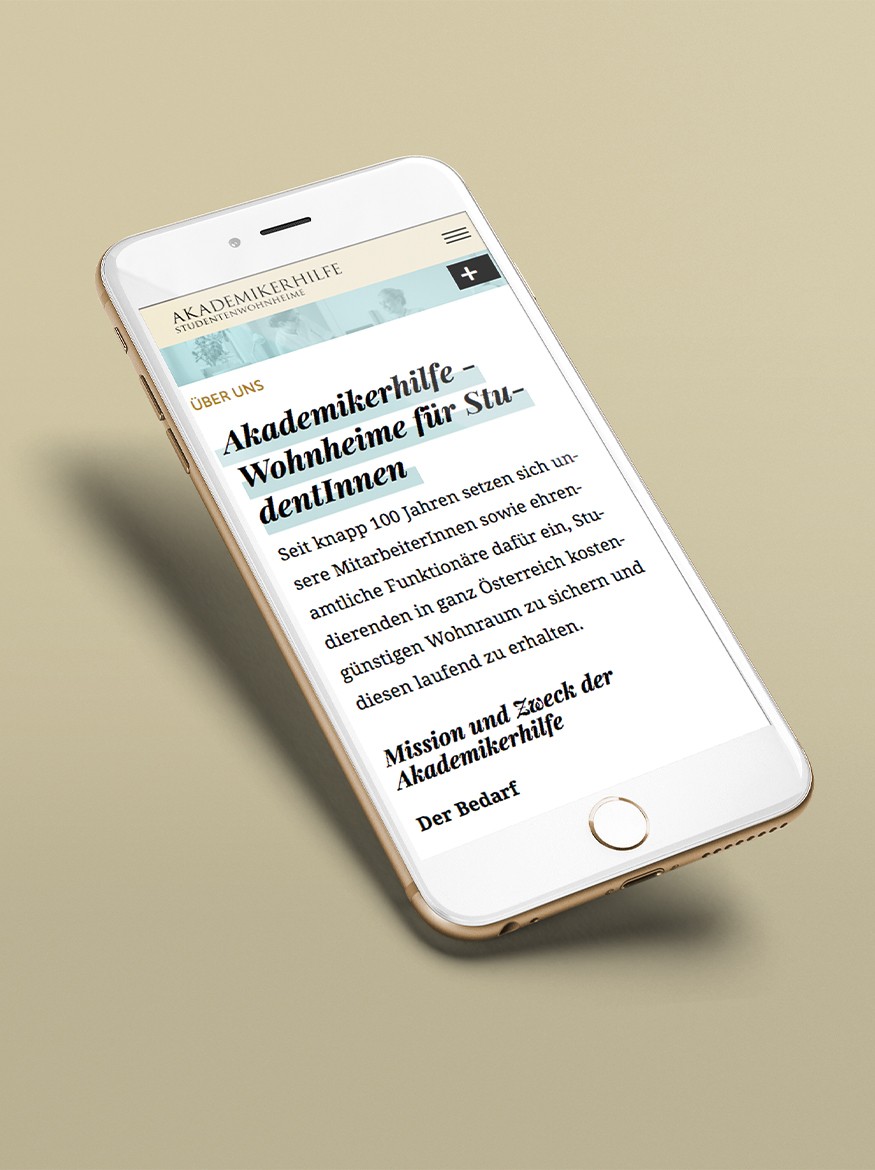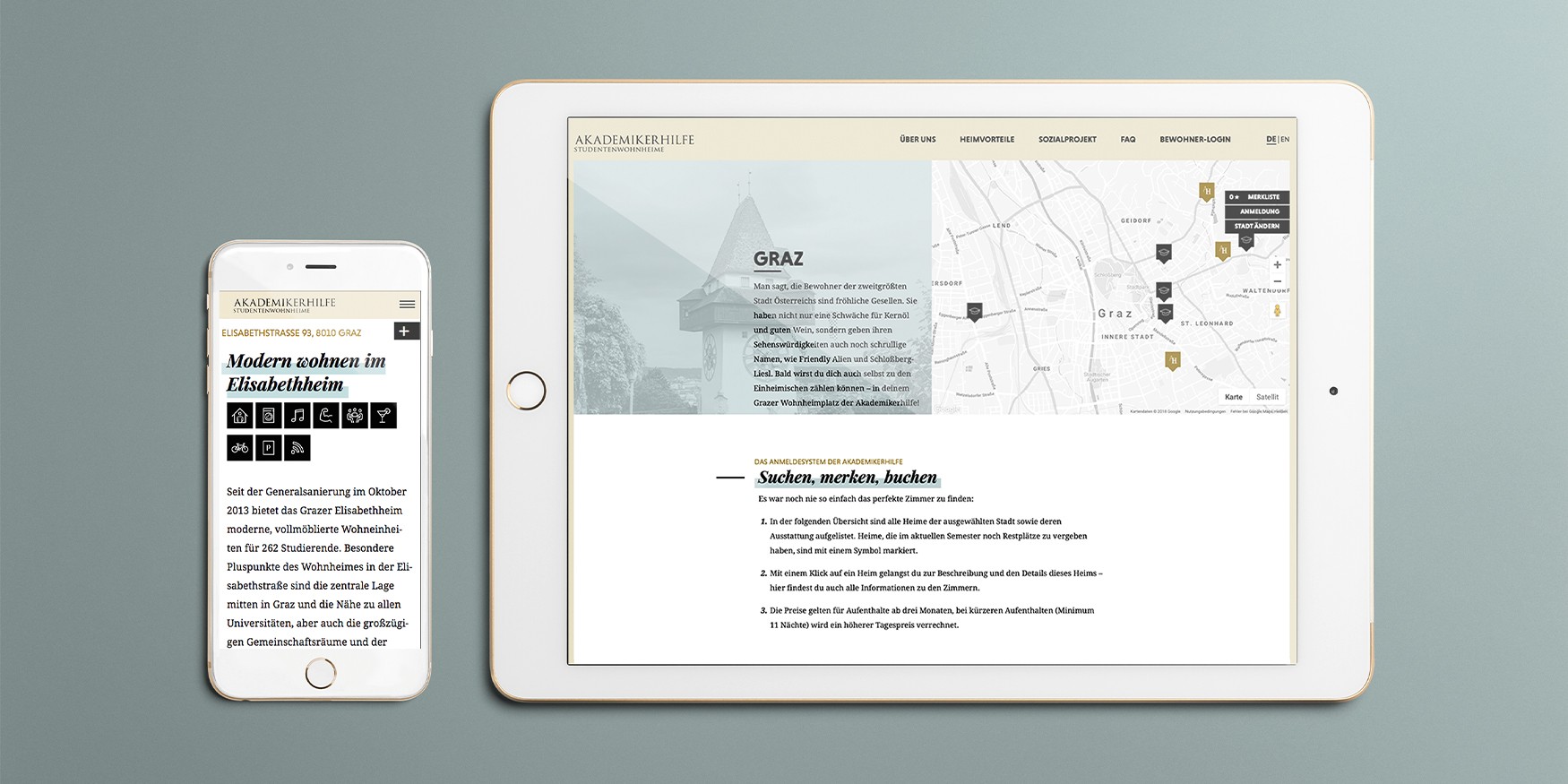 At the same time, the new Watch List is a user-friendly feature which students can use to earmark rooms and then compare available rooms with one another. Content Management System Drupal 8 provided the technical foundation for the website.