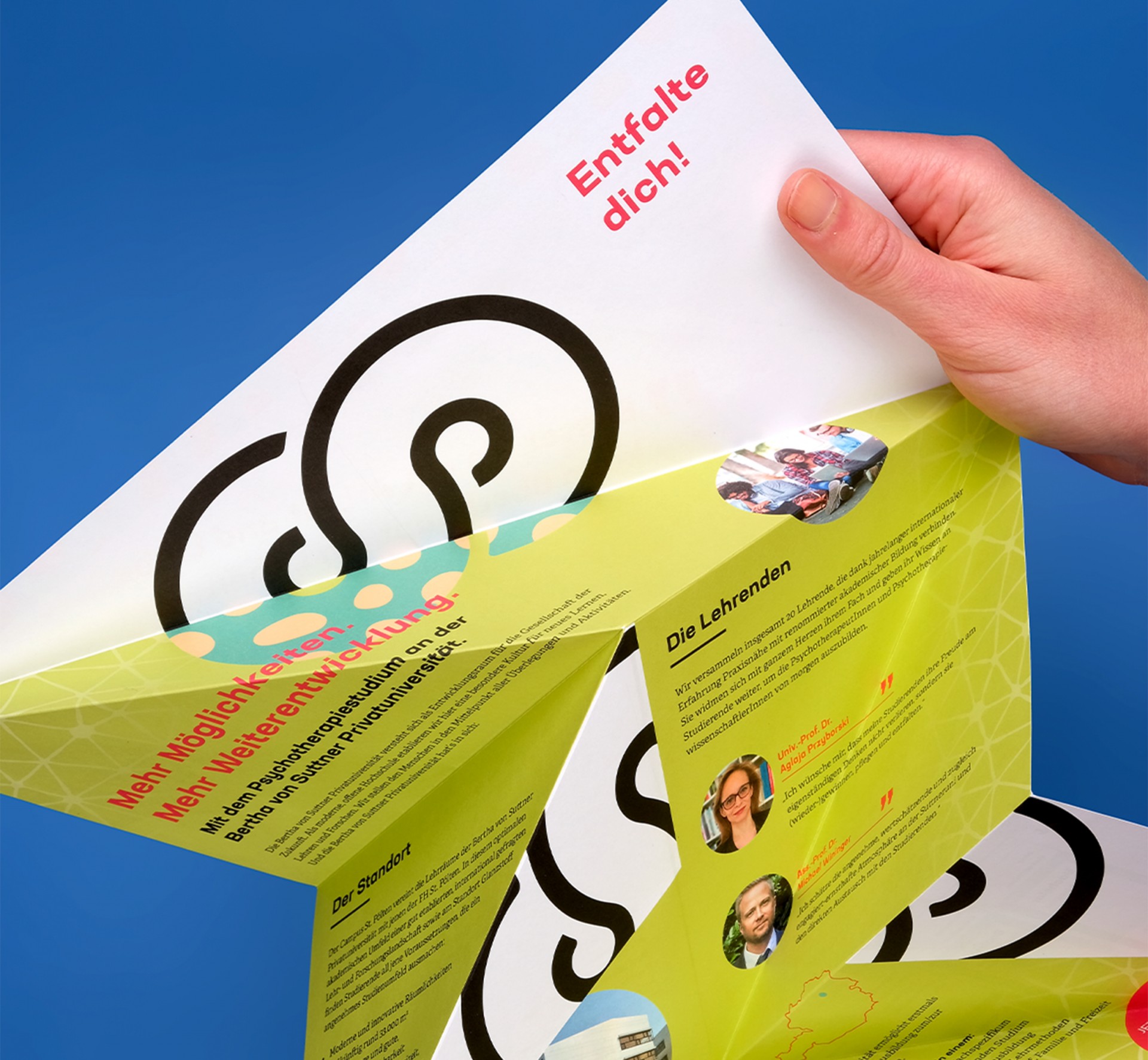 BERTHA VON SUTTNER PRIVATUNIVERSITÄT
Opening a new chapter
Brand activation
It is not easy deciding what to study. Being vital for one's professional and personal future, one wants to be sure that the right choice has been made. How can we provide potential students at Bertha von Suttner Private University with assistance during their decision-making process while simultaneously motivating them to register.
High-impact education
As a brand-new university, Suttner University wants students to be enthusiastic about the range of courses on offer. However, the university faces the problem of being a new education institute without a history of success. This also means no alumni to act role models. How can one demonstrate the expertise on offer and provide potential students with the extra motivation to register to study at the university?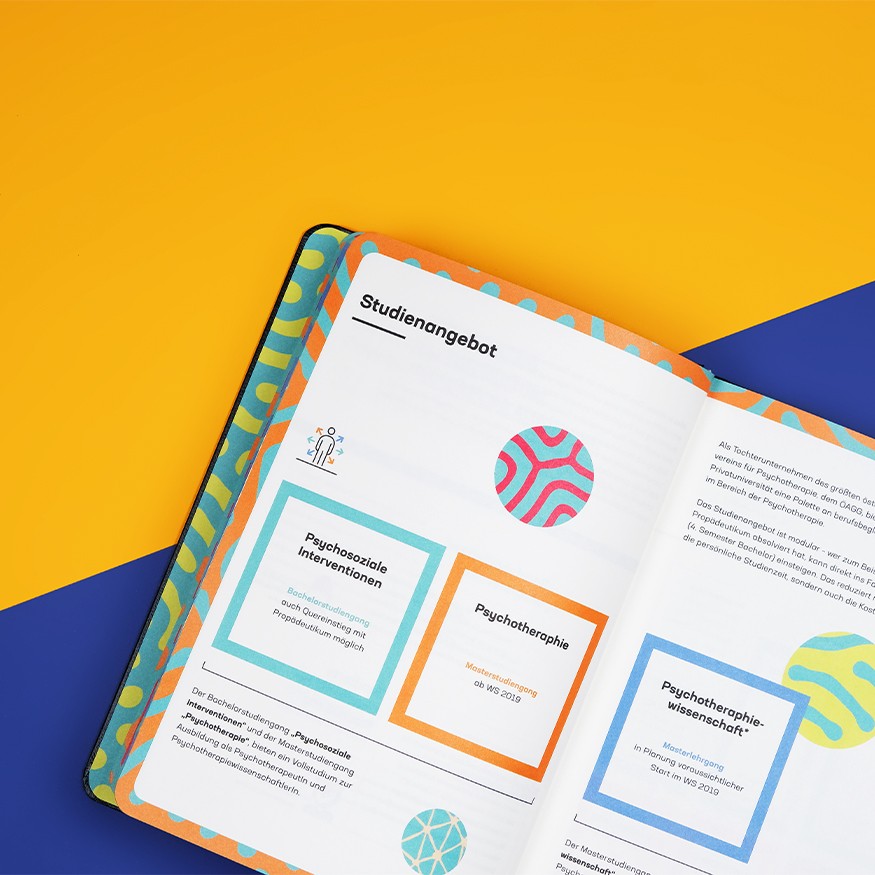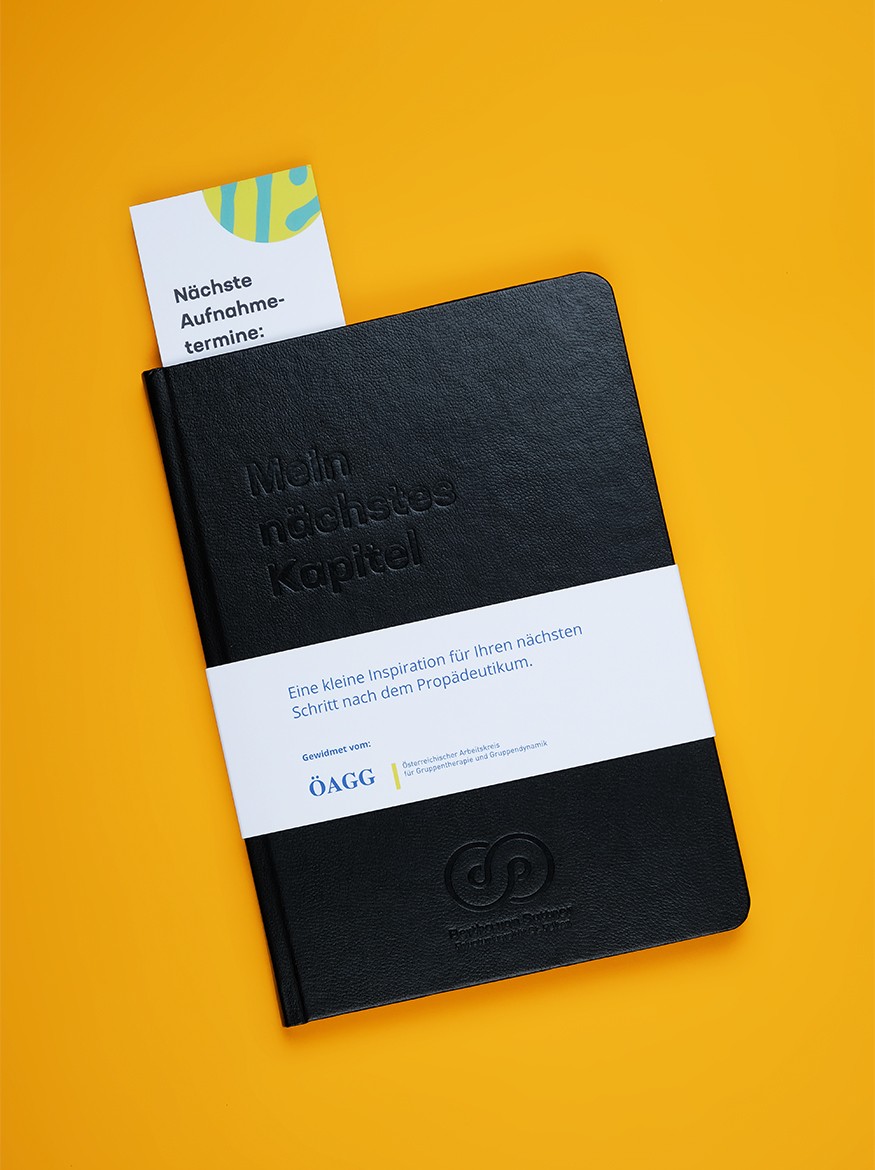 Time to write a new chapter
To convince future students, we created an attractive direct mailing campaign which creates confidence in the standard of education being offered at Bertha von Suttner Private University. Students who have previously expressed an interest were contacted personally. They also received information material and a high-quality notebook by post.  A target mailing campaign to generate an affinity for BSU and with a functional secondary effect – the brochure "Three good reasons to study at Bertha von Suttner Private University" contained in the notebook presents further rational arguments for attending BSU.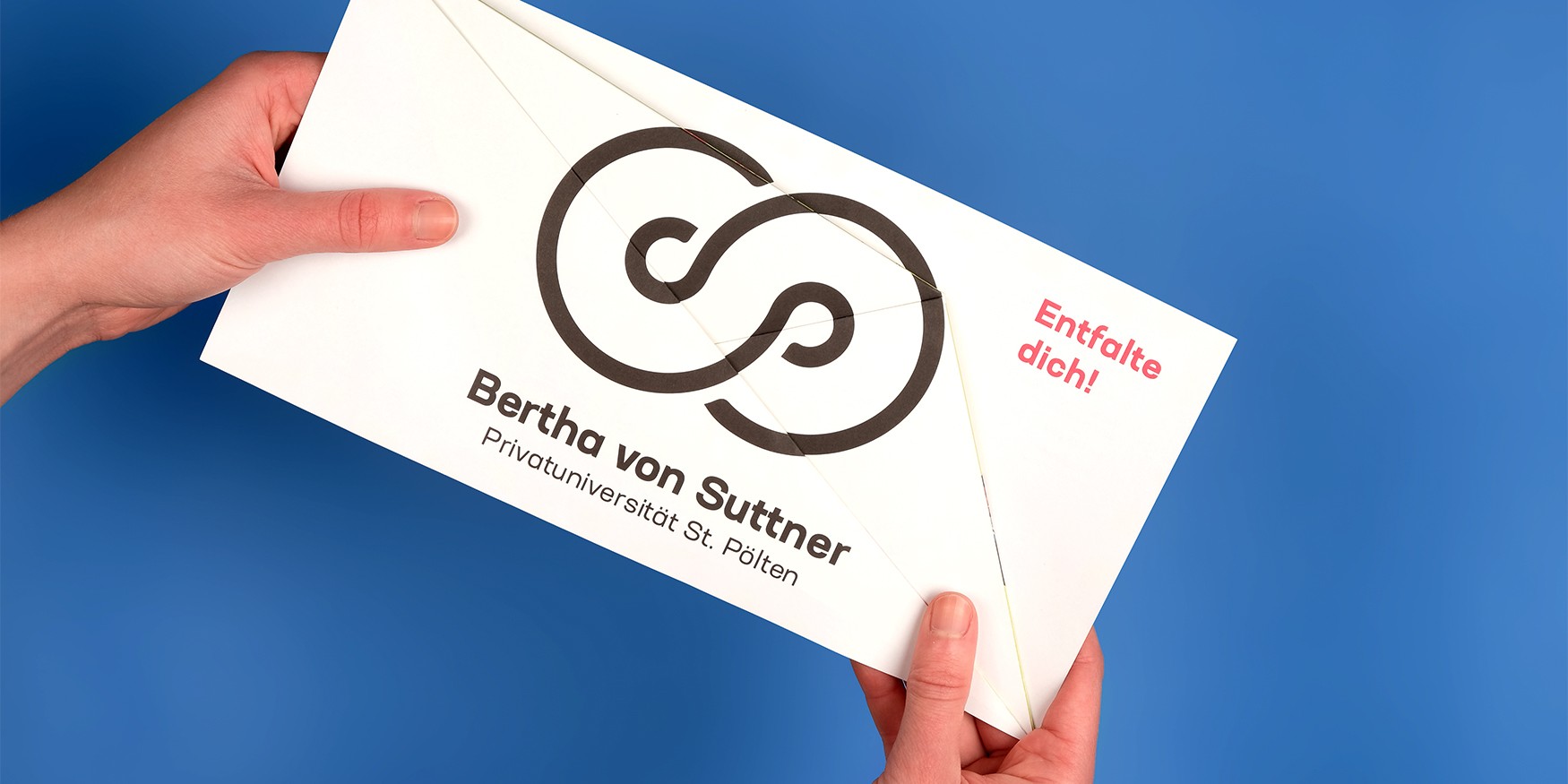 Additionally, we provided the Suttner University with the folder "Realize your potential! " – a new and exciting tool which immediately attracts attention thanks to its unusual design. It also has a wide range of applications, i.e., during promotional or information events.