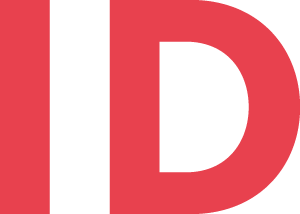 Warning message
The PHP filter has been deprecated. Please use the "Limit allowed HTML tags" filter instead.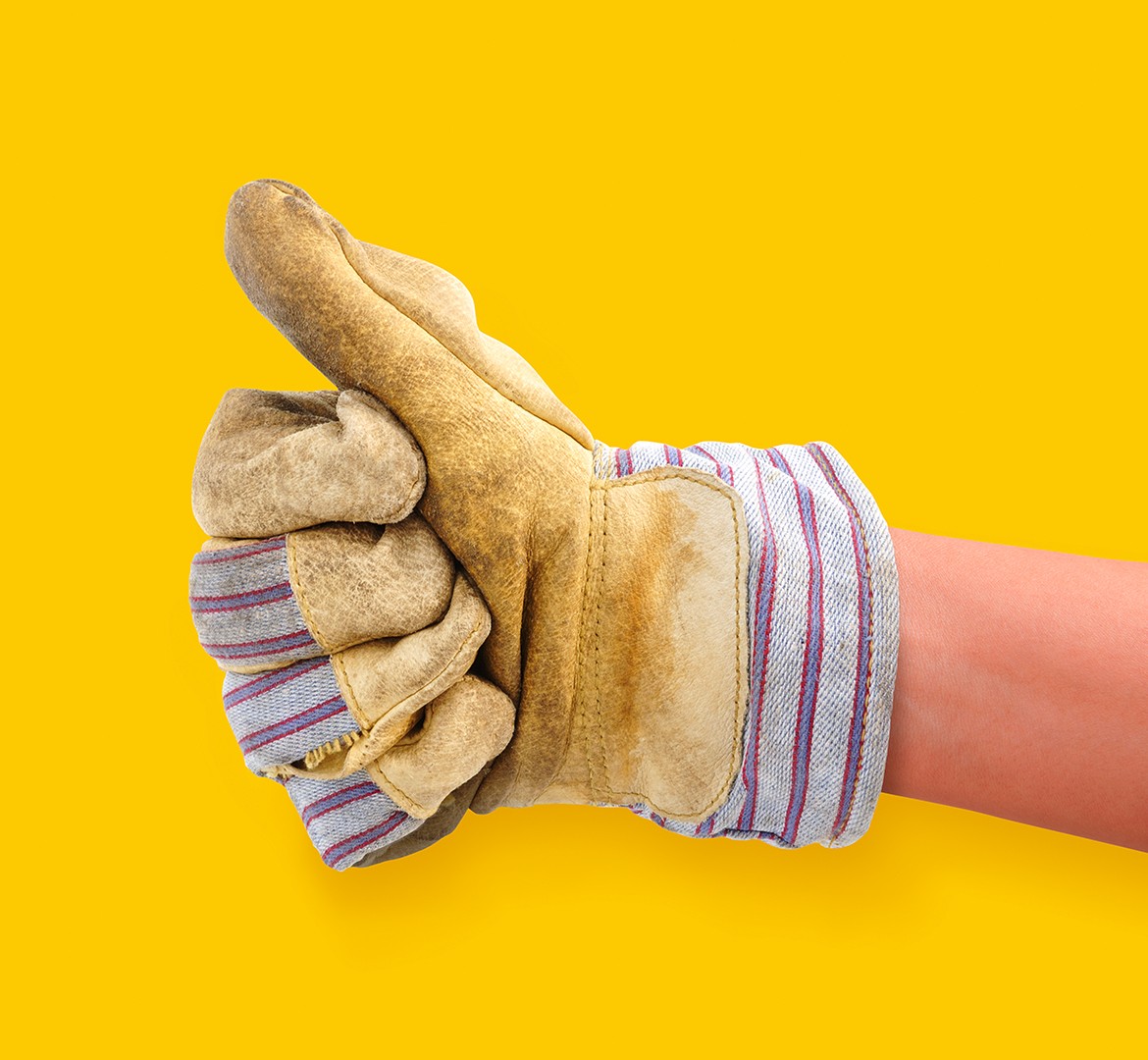 FACHVERBAND SCHIENENBAHNEN
Komm zum Zug!
Employer Branding Campaign
The member companies of the Austrian Association of Railway and Public Transport Companies are urgently seeking new employees. Graduates with a technical background are in demand from all sides. However, in the minds of young people, other types of professions are more desirable.  An activation campaign aims to make the industry more attractive.
Staff wanted urgently!
Austrian railway transport companies have a problem: By 2025, there will be hundreds of unfilled positions, including those who ensure that our goods arrive at their destination day in and day out and on time, i.e. train drivers, wagon technicians, and shunters.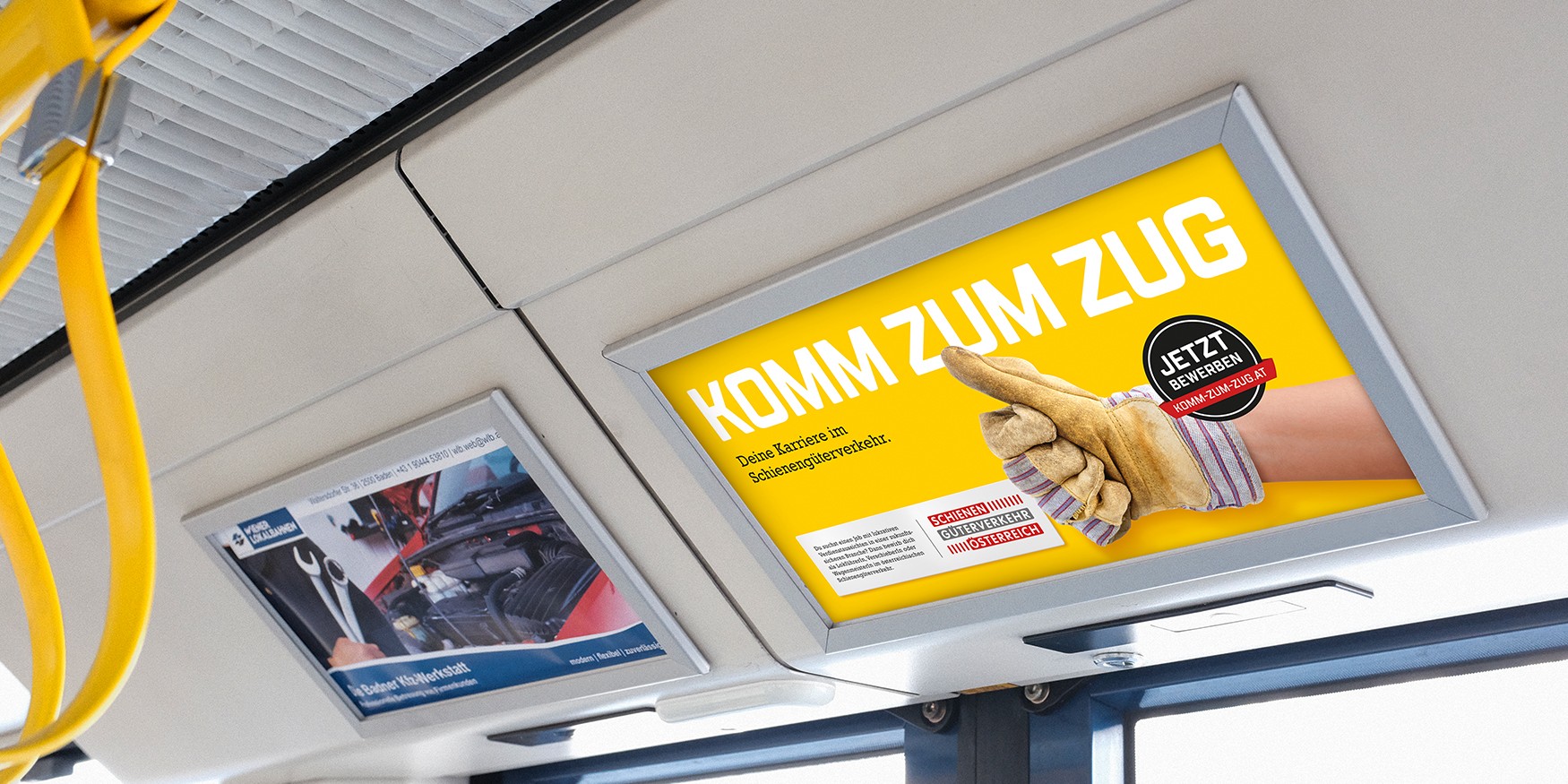 Getting employees on board
To counteract this lack of skilled workers, we designed the employer branding campaign "Get on board" to provide potential applicants information about the industry.
The claim is straight to the point, while at the same time portraying the initiative in motivating and inviting manner. On the one hand, the use of play on words makes it immediately clear which industry is being introduced.  While on the other hands, the figurative meaning highlights the possibilities and opportunities available for applicants.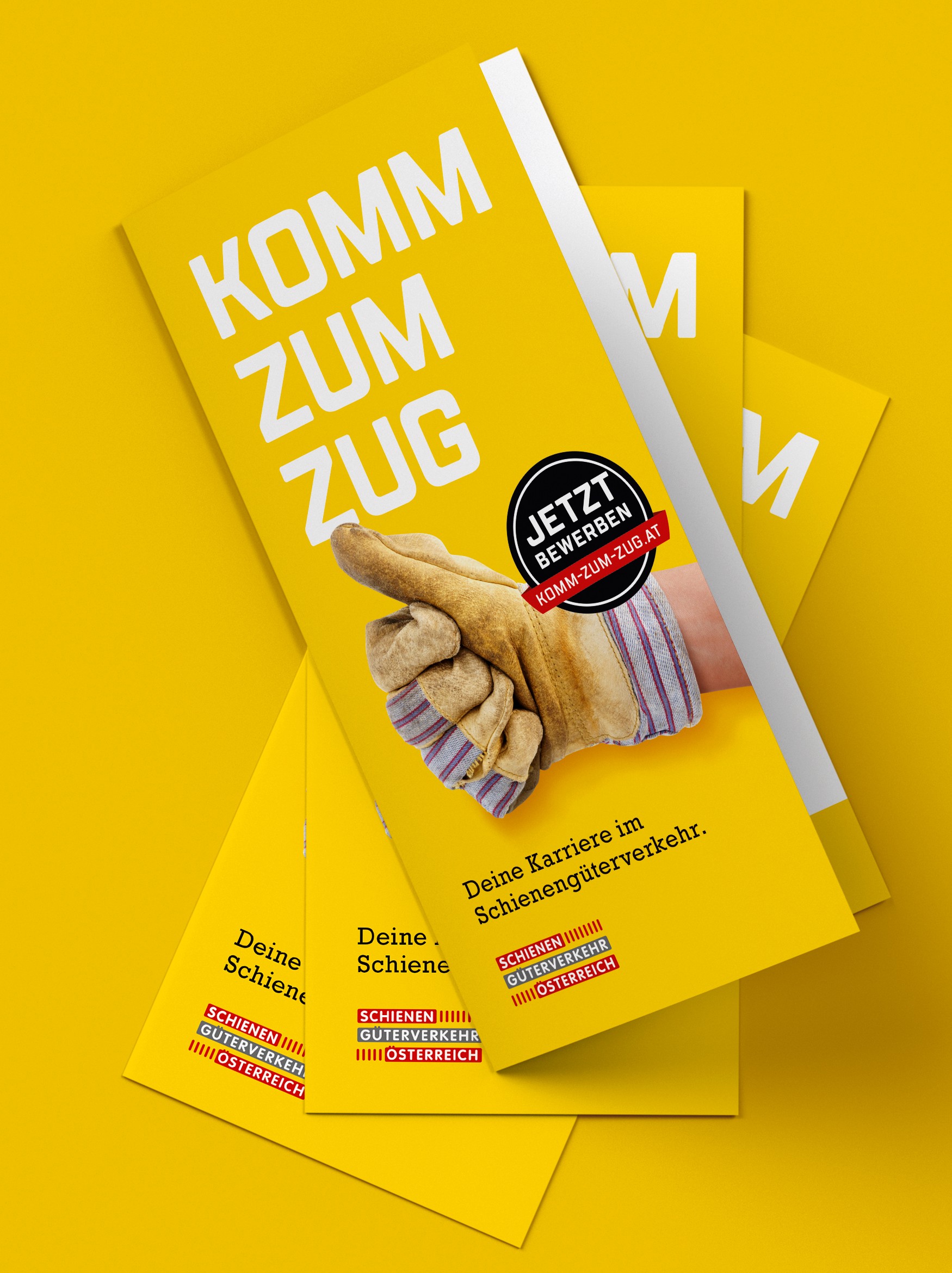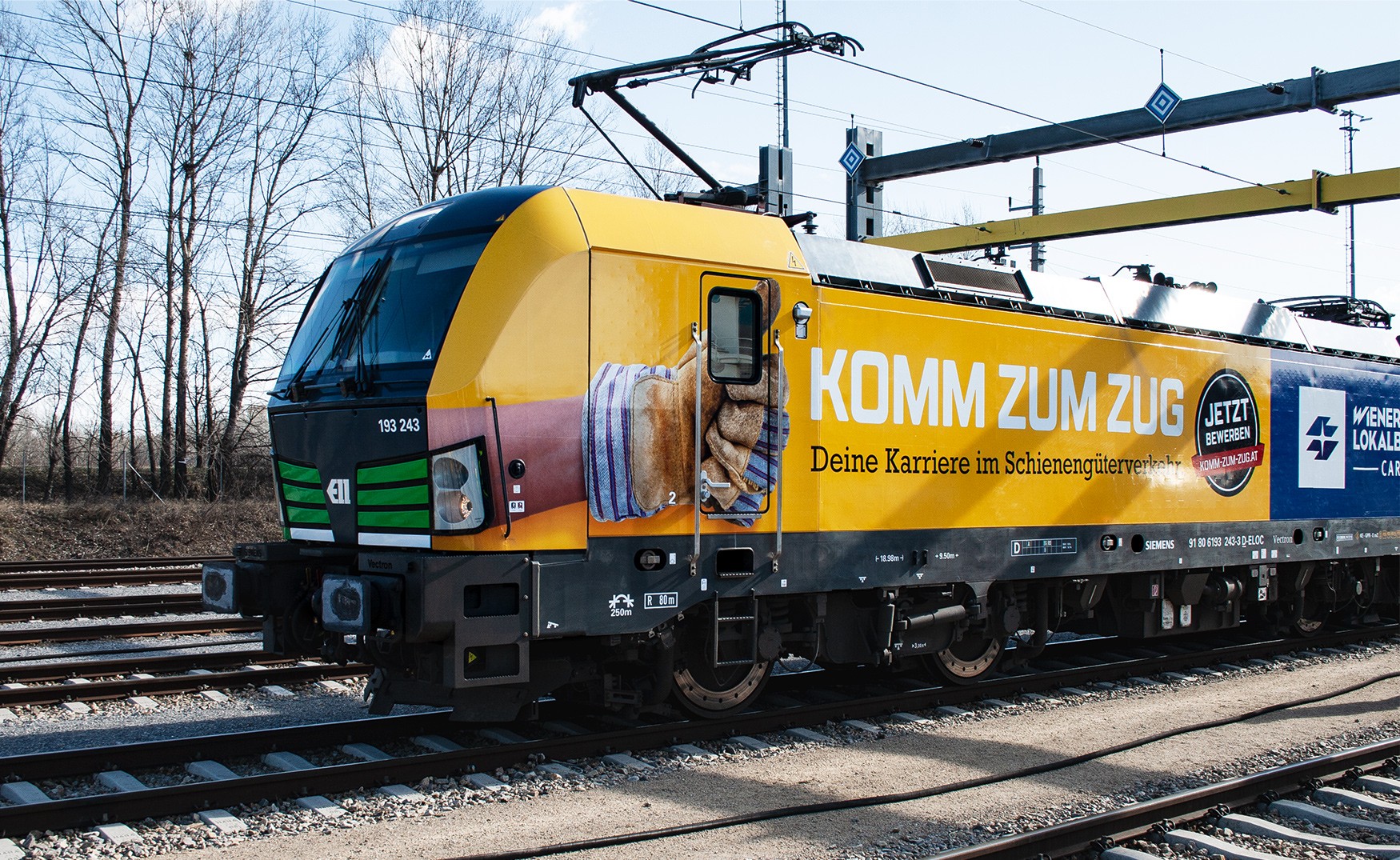 We also developed the logo, key visual, comprehensive communication measures, and a user-friendly online platform that allows those interested to apply for positions in a direct and uncomplicated manner.